Basic Board
Includes stall, daily mucking, bedding, feed, hay, turnout, blanketing, and night check
Training Board
Above plus professional schooling rides each month
Full Board
Above plus tack-ups and untacks upon request
Schooling of your horse by one of our professional trainers
Lessons Options
30-minute private: $70
45-minute semi-private (2 riders): $70
1 hour group (3+ riders): $70
Lesson Packages
6-lesson package (equivalent to $60/lesson): $360
10-lesson package (equivalent to $55/lesson): $550
All single lessons must be paid at time of service. All lesson packages must be purchased in advance and used within 6 months.
Cancellations with less than 24-hour notice will be charged the price of the missed lesson.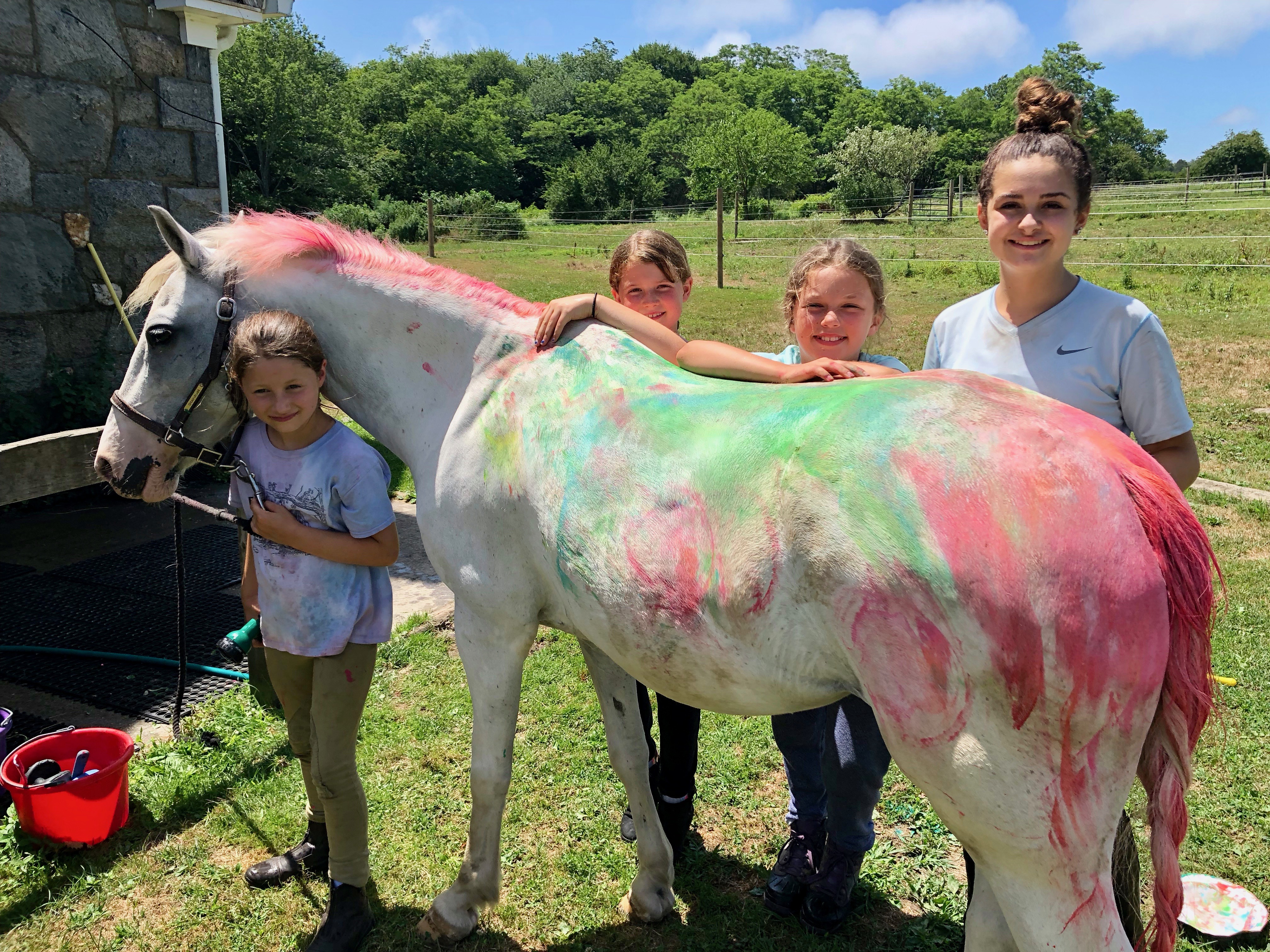 A safe and fun environment for children to learn the basics of riding and horsemanship.
Open to children ages 8 – 13. All levels of riders welcome.
One-week sessions, June – August.
Sessions limited to 10 children each.
Weekly sessions include:
Horsemanship
Horseback riding
Arts & crafts
Farm activities
Monday – Friday, 9am – 1pm, $550/week.
Please bring your own:
Lunch
Water
Helmet
Riding pants
Heeled boots